7 Steps to Rig the Clinch Knot Minnow Swarm
NOTE: If you live in the USA, this is all included in your order & is hurtling towards you as we speak.
What You Need to Build the Minnow Swarm:
We're going to connect a barrel swivel and a hook with a clinch knot.
We're going to connect a swivel clamp and a hook.
Overview of the component pieces and their lengths.
Tying it all together to make the minnow swarm.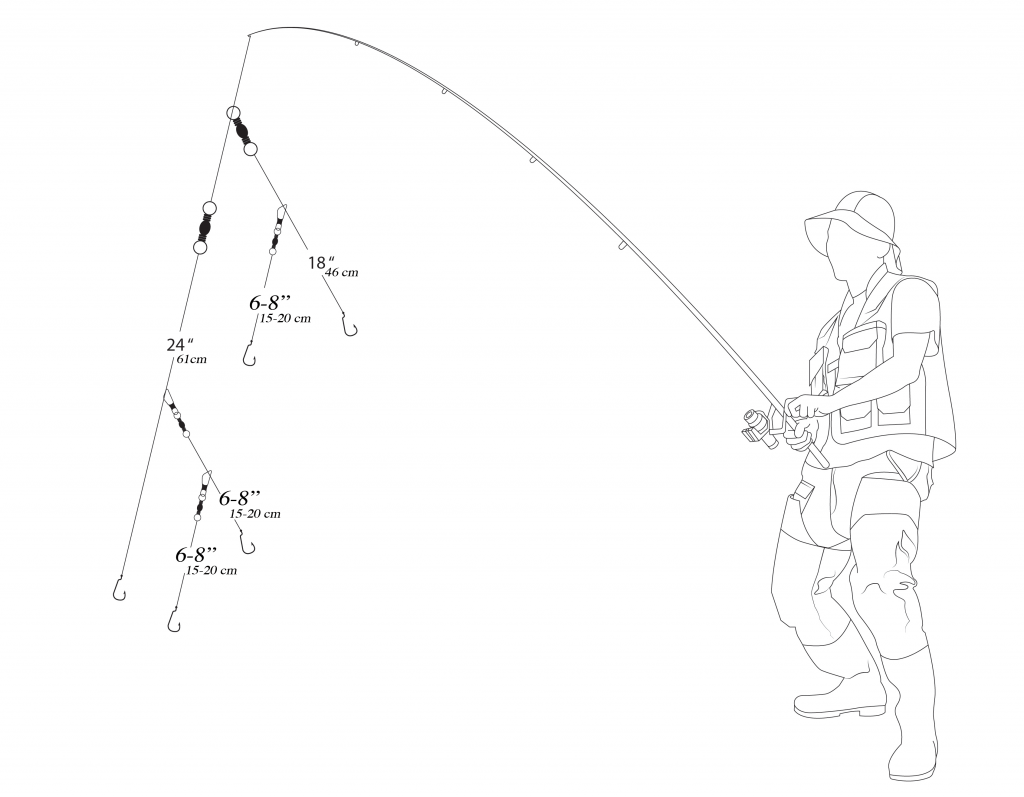 Final overview along with some tips & tricks to make sure you get the most out of it and they swim the way you need them to swim.